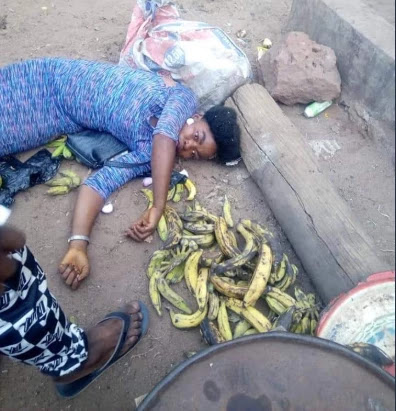 A "Good Samaritan" who went viral yesterday after he claimed he used his last cash to save a collapsed hawker has been exposed as a fraud.
The man claimed on August 29, 2019, that he saw a hawker who collapsed in Ikotun Market, Lagos, while going to get food for his 4-year-old daughter. Seeing as no one was helping her, he rushed her to the hospital and used the only money he had left to pay her bills. Then he went home and drank Garri with his daughter.
People praised him for his actions and the fraudster quickly provided his account number so they can donate to the sick woman's hospital bills.
But, it has been discovered that he stole the photos from a Facebook post shared by an evangelist on January 15.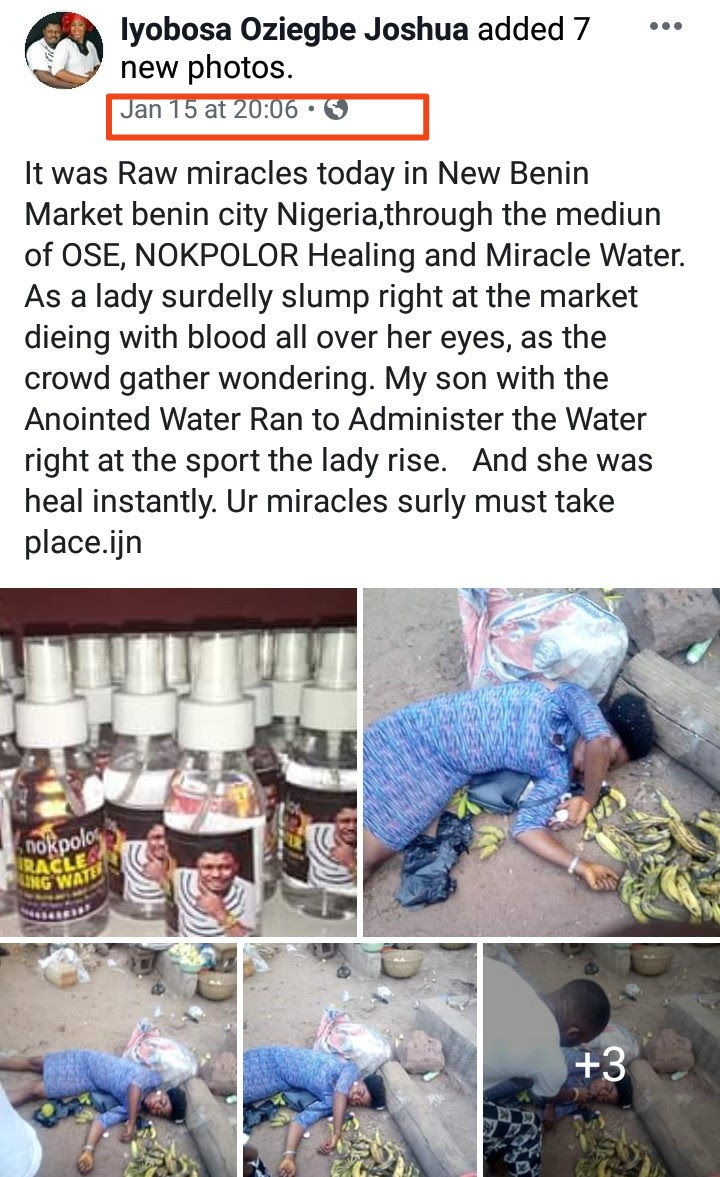 The evangelist and his members had gone on a ministration in New Benin Market, Benin, Edo state, when they met the banana hawker who had collapsed.
But this Twitter user stole the photos and tried to use it to scam well-meaning Nigerians.
Some Twitter users caught him in his lie and called him out and he blocked them. He has now deactivated his Twitter account as Twitter users are calling on EFCC to arrest him.